Twizo Communicate
Reach your customer using our fast, affordable, online portal for all communications.
SIGN UP FOR FREE
Navigate through our diverse set of services on a cloud-based platform and manage your campaigns.
Seamlessly navigate through our services and have the best experience for managing your campaigns.
Whatever your needs are, our mobile communicator can be structured in the way that you want.
Full reporting tools available to check the status and results of your campaigns including crucial data.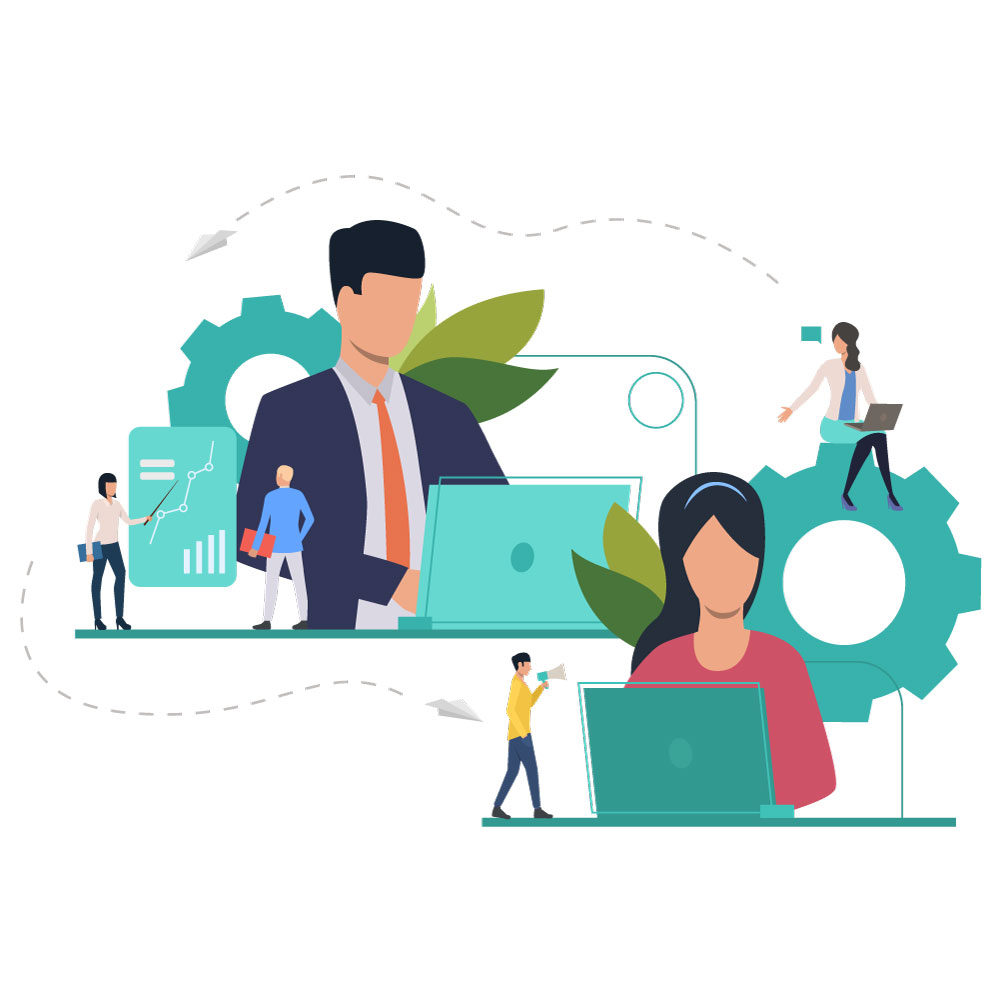 Made for marketers
One online portal to handle all your communication needs
Looking for a new and fresh way to communicate with your customers? Twizo Communicate is an easy-to-use online platform specializing in bulk SMS, allowing you to manage your SMS campaigns. You can manage, monitor, edit, and review all your campaigns in one easy-to-use portal.
One online portal to handle all your communication needs with customers. Its never been this simple to get your message into the customer's hands.
Target your users more accurately by easily using multiple criteria options to get the relevant information to the right customer.
The reporting function allows you to monitor your results from campaigns and assignments to gain practical insight into your operations.
Engage with your users and get reliable information with our SMS surveys. Easy to set up, and easy to respond too.
A simplified mechanism to automate the handling of opt-in and opt-out requirements.
Send push notifications to all your mobile app users. One button press to notify your customers.
Manage your own or account or assign additional users to carry out tasks for you.
Discover our online platform
Discover the power of telecommunication through our easy to use online platform. We have created a simple platform for you to communicate with the world. Start your campaign today!
START YOUR CAMPAIGN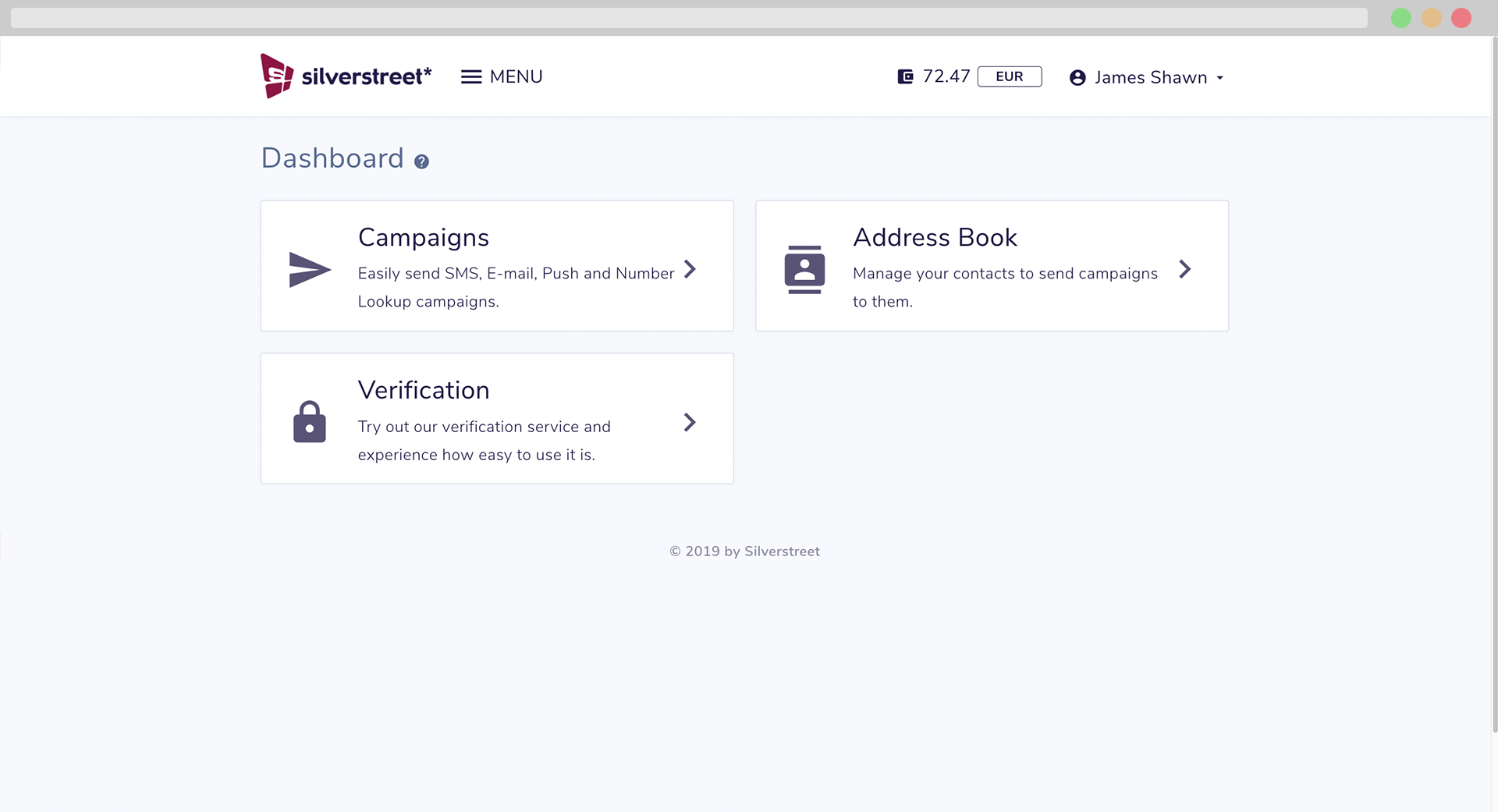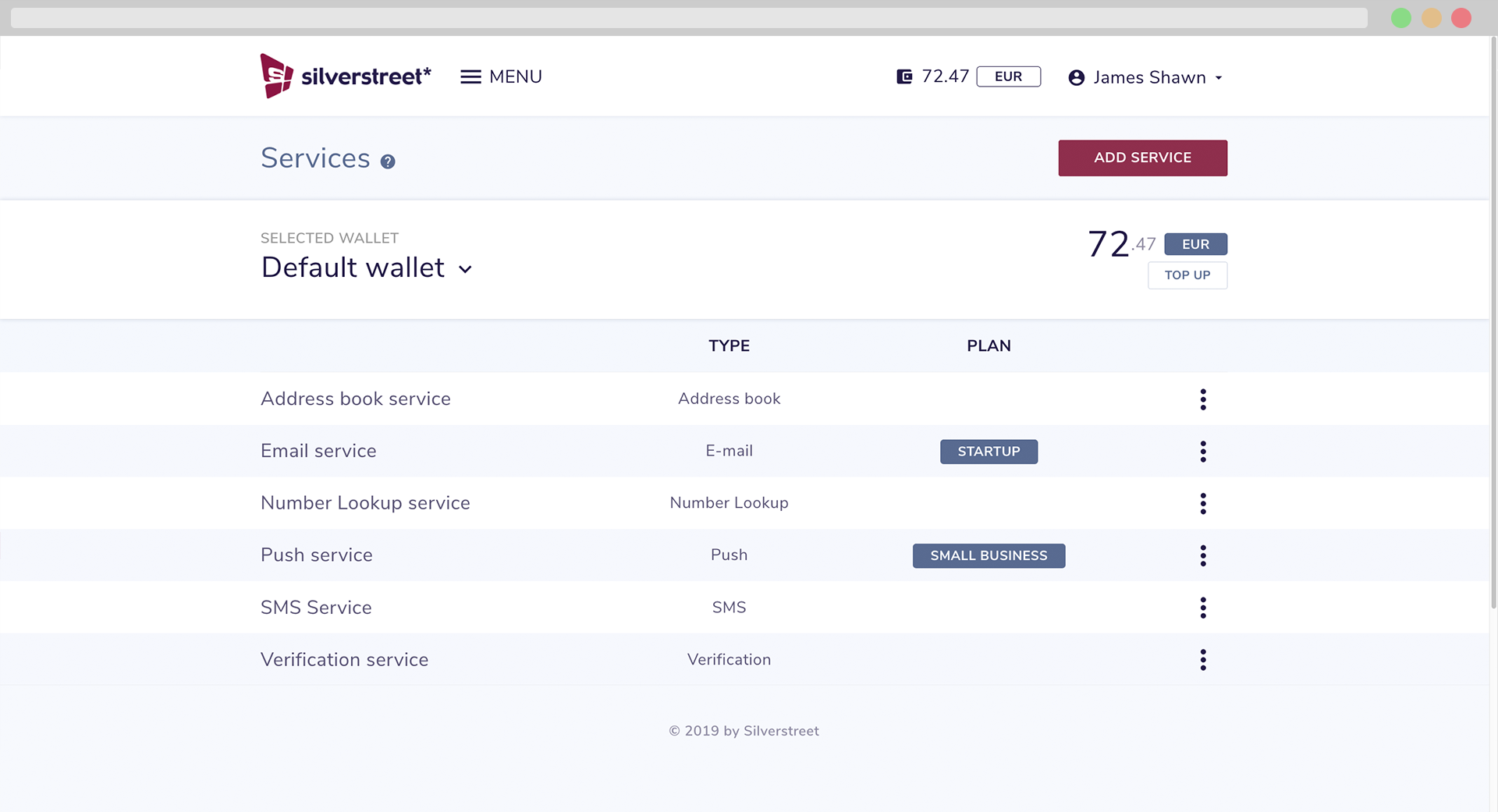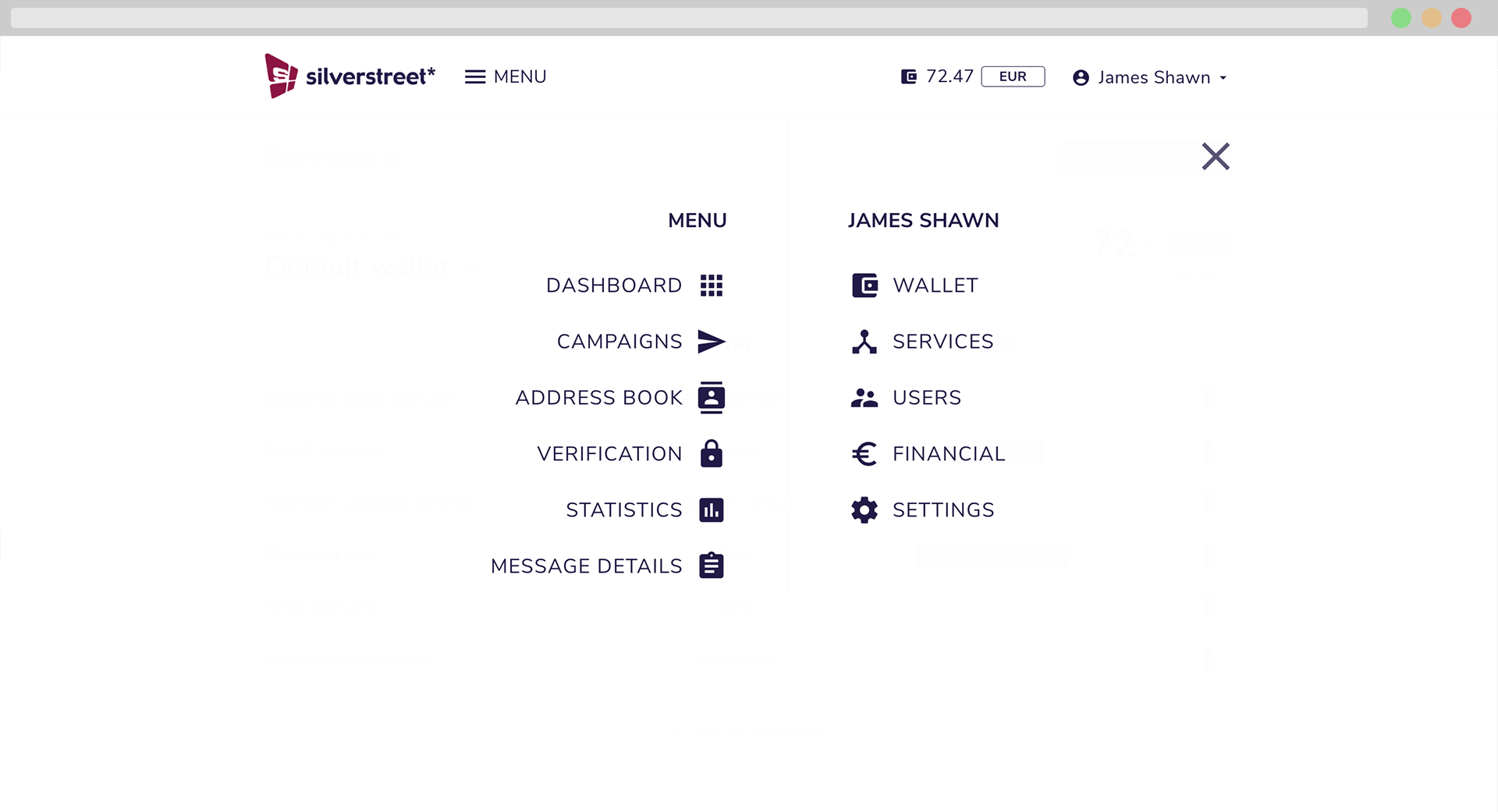 Because together we will make a difference.
Get what you pay for! No hidden costs, no surprises. We offer flexible and up-to-date pricing for all products.
Our support team is there for you! Our team of experts is working 24/7 to offer you personalized support in minutes.
Communicate on a global scale! Our service knows no borders, as we work closely with providers from all over the world.
Truly Asia! Having built strong relationships with companies in the Far East, we are proud to have offices in one of the largest business hubs in the world.
Encourage entrepreneurship
Growth mindset! We value entrepreneurship, initiative and we love inspiring others to do better. We love to see your business grow.
Together we will make a difference
Start your campaign!
Sign up today & experience Silverstreet
SIGN UP TODAY